We've received countless of requests for MeetBit to have a browser version–and we're pleased to announced that it's now live!
Whether you're team #app or #web, this new update makes accessing MeetBit links easy and convenient.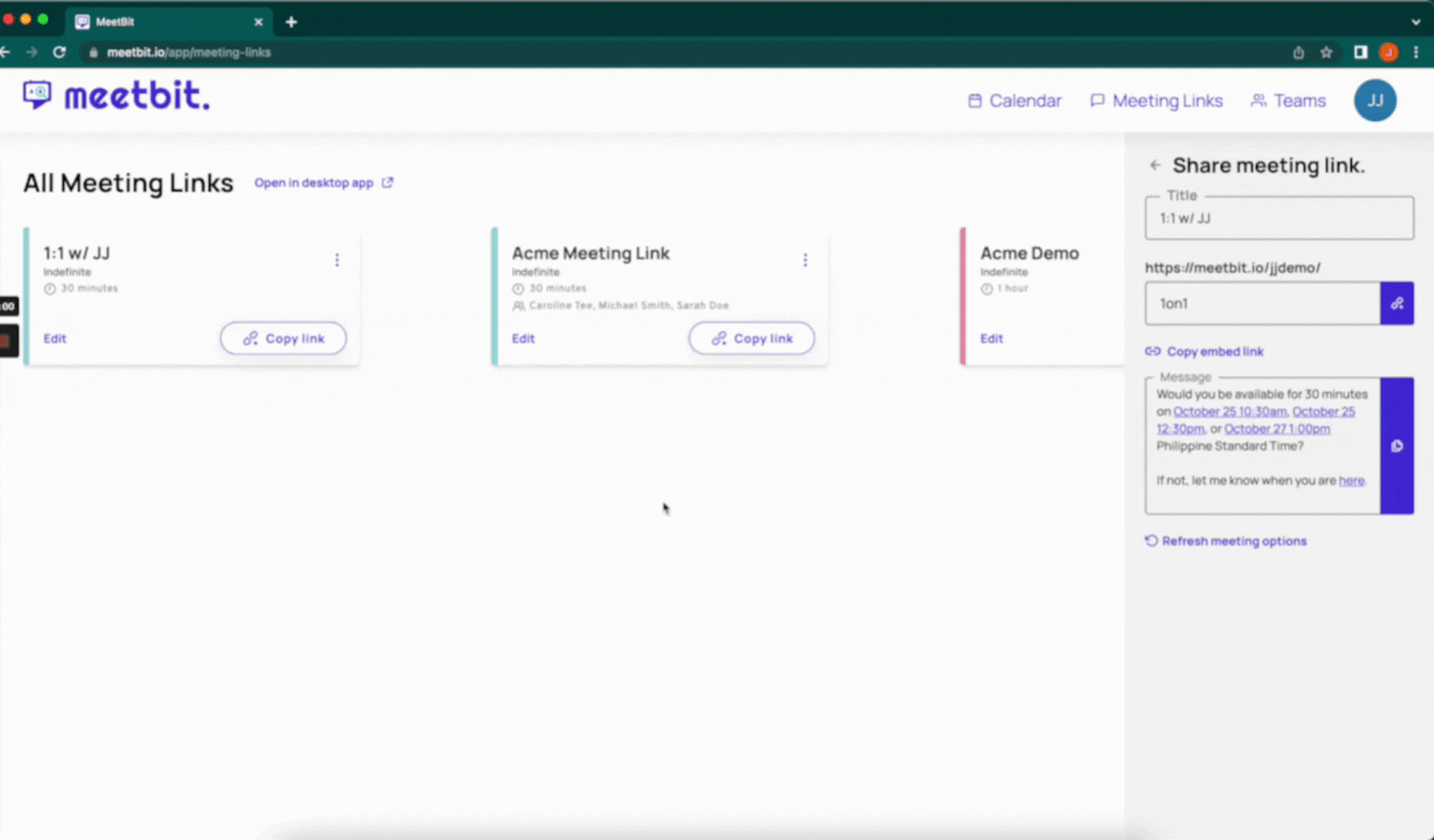 On the browser version, you can create new meeting links and quickly access your existing ones. However, features such as accessing your calendar, searching for members, creating groups, etc, are only found on app as of now.
Rest assured, they'll be available on the browser version soon! So stay tuned for our next update. 😉
Brb building,
Lance
Co-founder & CEO
P.S. Not a MeetBit user? Join for free here!